Welcome To Ellesmere, Shropshire
Ellesmere has always been an important settlement ever since those clever ancient Britons found that the magnificent glacial Mere was an ideal place for some genuine rest and relaxation. You know the sort of thing - a spot of fishing, gentle boating and gazing at the views and wildlife.

Ellesmere still draws people in today for exactly the same reasons, although there's much more to do today than simply standing and staring at the Mere, spectacular though it is; For a start there are formal gardens and woodland walks with art and sculpture trails to take in and there's the motte and bailey of the castle grounds - good place for a picnic and what's more you can buy all you need to eat from any one of the delicatessens in the town.

The wildlife and Heron Watch has always been synonymous with Ellesmere so you can get back to nature from the comfort of the indoor viewing area.

However it's hard to imagine that this pretty little market town in the heart of the Shropshire countryside was actually the catalyst for one of the greatest canal networks in the country and subsequent feats of breathtaking engineering that challenged the great Thomas Telford but it's true. The town even gave its name (very generously) to Ellesmere Port to confirm the fact - more of this later on.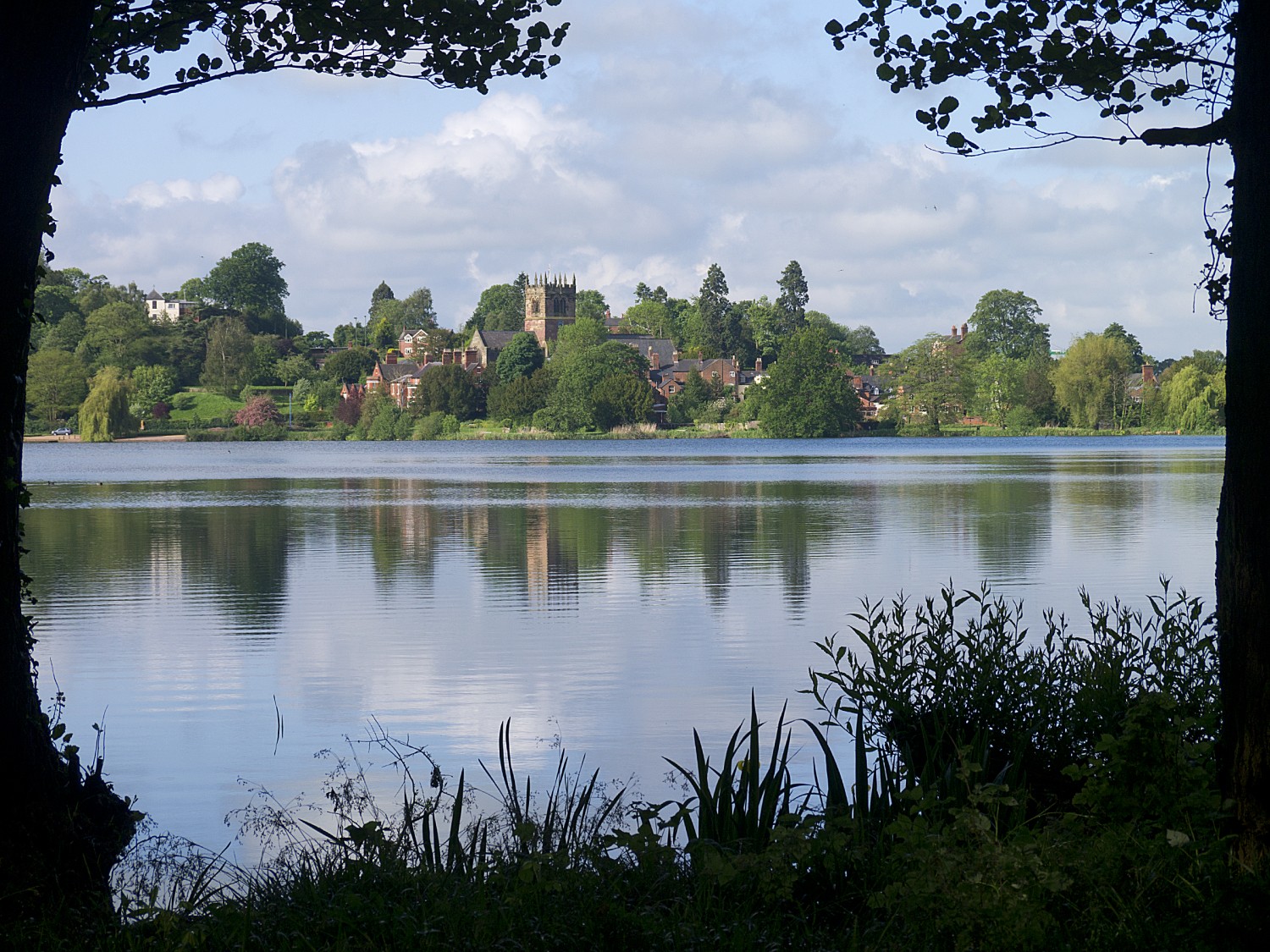 ---
how to get to Ellesmere...
---
What's On?
Ellesmere College will be holding the fifth National Art Exhibition and sale of works, with more than 80 professional artists and sculptors exhibiting over 300 pieces on Wednesday 1st June 7.30pm - 9pm, Thursday 2nd - Saturday 4th June 11am - 9pm and Sunday 5th June 11am - 2.00pm. We are very excited to announce that this year's exhibition will feature 30 original paintings and sculptures by comedian and TV presenter Harry Hill. Harry, whose wife is also an artist, has been painting privately, as a hobby, for over 20 years. His unique works show a parallel universe where celebrity and nature come together in surreal landscapes. For more information visit the website www.ellesmere.com
Date: 1/06/2016 - 5/06/2016
Latest News
Jack Thurston, best-selling author of Lost Lanes and presenter of the ...
Posted: 25/05/2016